Secondary Suites
On March 10, 2014, Council approved a new Zoning Bylaw permitting one secondary suite in a single family, residential, detached dwelling subject to specific conditions.
'Secondary Suite' means a dwelling unit that is an accessory to a single detached dwelling and is comprised of one or more habitable rooms, intended for use as a separate and independent residence. A secondary suite contains sleeping facilities, a bathroom, and cooking facilities that are for the exclusive use of the occupant(s) of the suite.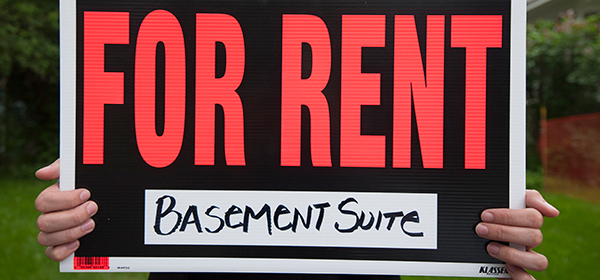 Council's primary goal for implementing Secondary Suites is to provide safe and affordable housing in the community. The City wants to make sure that where there is a secondary suite permitted in a single family house, the secondary suite meets at least the alternate life standards of the BC Building Code so that both tenant and house owner are protected.
Your Secondary Suite:
May not exceed 90m2 in total floor area or 40% of the habitable floor space of the building, whichever is less
Must be fully contained within the principal residence
Each dwelling with a suite is required to provide an additional off-street parking space. Two parking spaces are required for the principal dwelling, plus one additional space for the suite for a total of three off-street parking spaces.
Is only permitted in an owner-occupied single family dwelling. Secondary Suites are not permitted in multi-family dwellings, duplexes, mobile homes, or commercial/industrial buildings.
Must have a civic address assigned by the City Building Inspector or Manager of Planning.
Detailed information regarding Secondary Suite requirements and permitting can be found
in our printable document:

Building Information Sheet - Secondary Suites.
Frequently Asked Questions (FAQ's)
I have an existing suite. Is it legal?
Legal - A Secondary Suite constructed after March 10, 2014 with required Building Permits.
Illegal - A Secondary Suite constructed on or prior to March 10, 2014, or without a Building Permit.
If I have an illegal suite. Can it be made legal?
An "Illegal" suite has the potential to become an Authorized Suite - (With Notice on Land Title). In Port Alberni an "Authorized" Suite is a suite constructed without the required Building Permits and where;
The homeowner has applied for a Secondary Suite Authorization Permit; and

The City Building Inspector has performed the necessary inspections; and

The City Building Inspector has confirmed that visible work meets BC Building Code standards and that life-safety requirements have been addressed, including fire safety factors; and

The City has placed a notice on the Land Title, (as per Section 57 of the Community Charter), to advise future interested parties that the suite was constructed without a Building Permit and that all required inspections were not performed.
Application Forms
Building Permit and Secondary Suite Authorization.