Parks, Recreation & Heritage Events
Parks, Recreation & Heritage Events
The Parks, Recreation & Heritage department hosts a number of fun family events throughout the year. Keep up to date with the latest upcoming events here, or check out our registered Programs.
Family Literacy Day January 27, 2018
Families with children are invited to come and join us in this FREE COMMUNITY CELEBRATION of Family Literacy Day. Join us for an interactive storytelling of the popular children's book "Only One You". Participate in lots of fun family art explorations and activities based on the story.
10:00 am to 12:00 pm at the Alberni Valley Early Years Centre, 3500 Argyle Street
Banner Painting February 8-11, 2018!
Are you looking for a unique gift for an individual or family for Christmas? Gift the give of creativity! Package includes a Christmas gift card, banner painting in February 2018, banner displayed on Argyle Street throughout the summer, return of your banner in the fall. Registration is required. Regular banner painting packages are also available.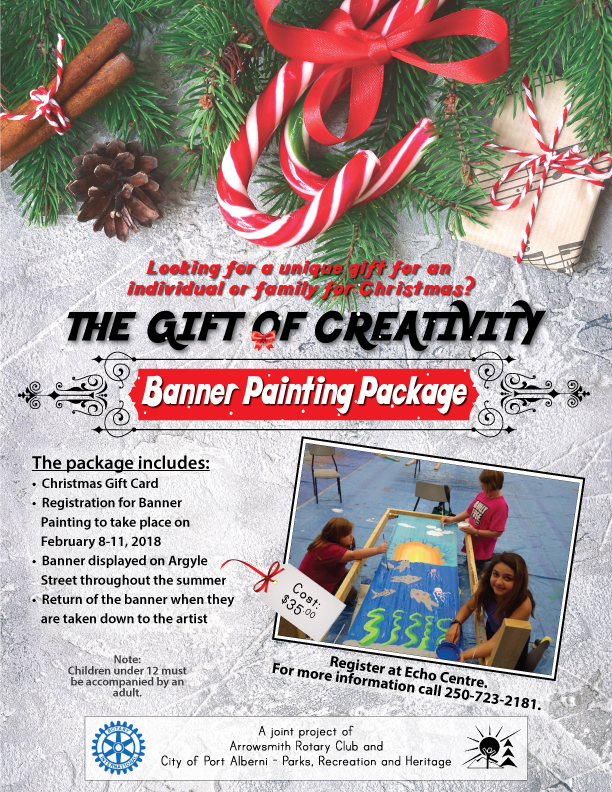 Port Alberni's Cardboard Challenge - Saturday March 3, 2018
Come on out for the Port Alberni Cardboard Challenge! Create amazing cardboard projects, toys and more - the only limit is your imagination! All ages, no cost. All supplies provided. In partnership with the Vancouver Island Regional Library.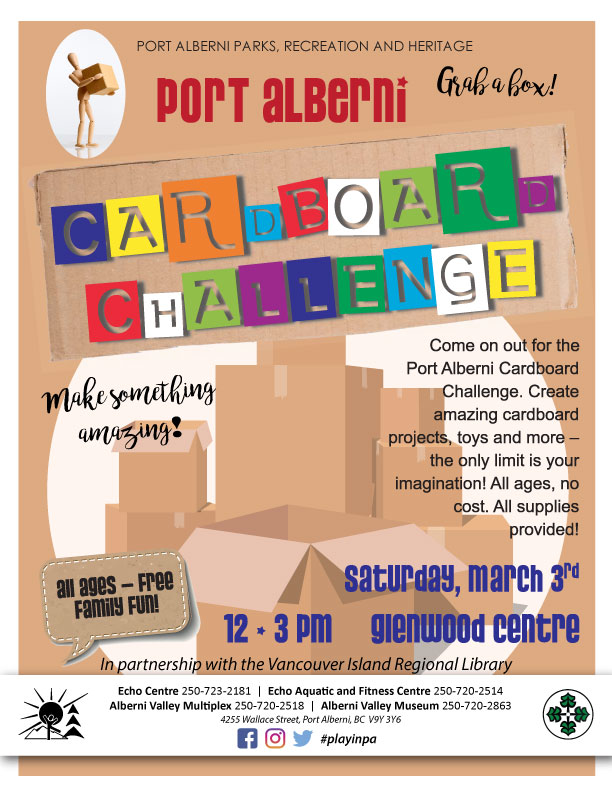 Easter Bunny Bonanza! - Saturday March 31, 2018
Join us at Echo Centre and celebrate a "hoppy" Easter! Your family will enjoy a variety of Easter themed activities such as an Easter egg hunt, crafts, treats, games and many other fun, interactive activities for everyone in the family!