Parks, Recreation & Heritage Events
Parks, Recreation & Heritage Events
The Parks, Recreation & Heritage department hosts a number of fun family events throughout the year. Keep up to date with the latest upcoming events here, or check out our registered Programs.
Bike to Work (and School!) Week - May 26 - June 2, 2018
Bike to Work and School Week brought to you by Cycle Alberni. See more details of the schedule at www.biketowork.ca/port-alberni.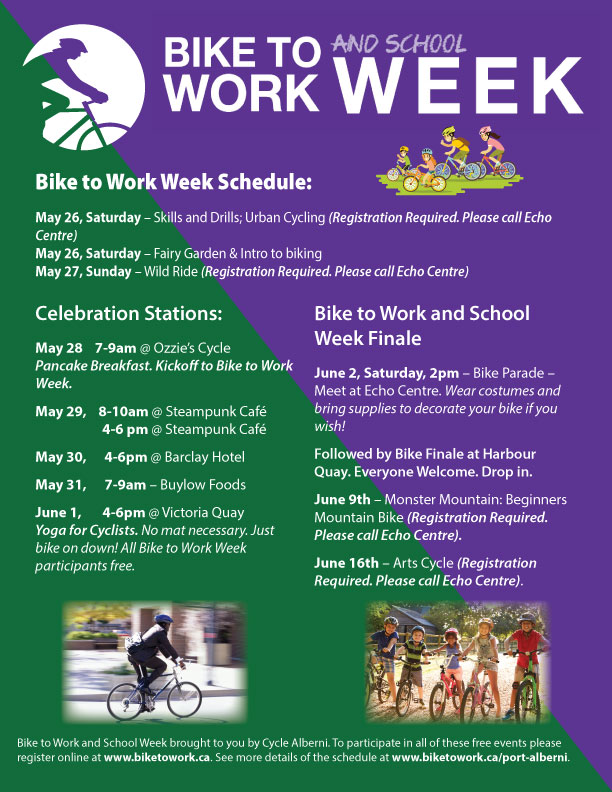 Seniors' Week - June 3 - 9, 2018
A salute to all seniors! Please check out the Seniors' Week flyer below!