Parks and Recreation Events
Parks and Recreation Events
The Parks, Recreation & Heritage department hosts a number of fun family events throughout the year. Keep up to date with the latest upcoming events here, or check out our registered Programs.
Dads' Night Out! Free drop in for dads and their kids! Ages 3 and up. No registration required!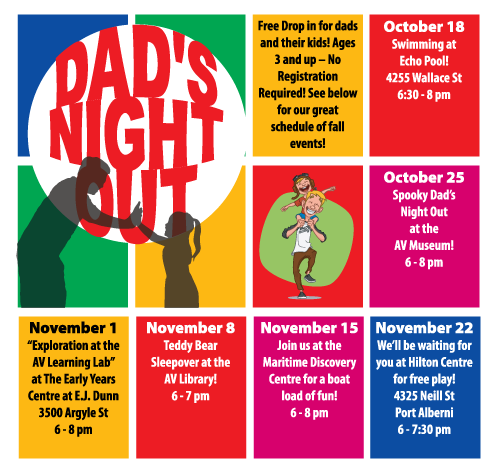 In celebration of Community Living Month, you're invited to a Free Family Fun Fair at Glenwood Centre on October 26 from 4:00 to 6:00 pm!
Join us at the Multiplex or at the Aquatic Centre for a spooky skate or a haunted swim! Costumes! Games! Prizes!