News Release - City Announces Sale of Cherry Creek Road Property
News Release - City Announces Sale of Cherry Creek Road Property
Submitted by
jmartens
on Mar 27 2017 - 10:01pm.
The City of Port Alberni is pleased to announce an agreement to sell approximately 3.5 acres at the south end of Cherry Creek Road for a new commercial development.
The property, located at 4730 Cherry Creek Road, is being sold for $255,000 to LPV Land Development, a local development company owned by Mr. Leo Van Vliet. The agreement provides for a mix of new light industrial units and a mini-storage facility, with a minimum investment of $400,000 in building investment within 18 months.
With a portion of the Roger Creek trail network currently traversing the property, LPV Land Development has also agreed to relocate the trail, at their cost, within the property and enter into a statutory right-of-way agreement for continued public access and use. Further, the agreement provides for the protection of trees along the southern portion of the trail, preserving the scenic qualities of this valued recreational area.
"With continued recreational access and new investment in our local economy, this agreement represents a win-win for our community," said Mayor Mike Ruttan. "The City received a number of offers, but ultimately City Council felt this was the best fit given the existing neighbourhood context and our interest in preserving the trail."
-30-
Map: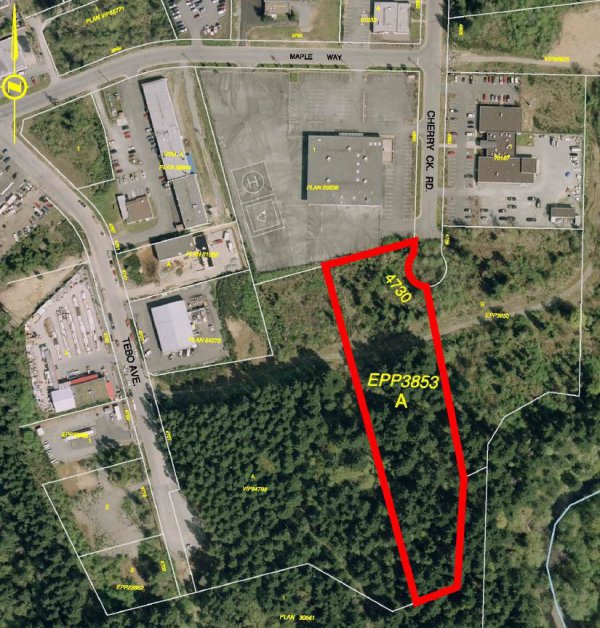 For more information:
Mayor Mike Ruttan
City of Port Alberni
250-720-2822
mike_ruttan@portalberni.ca
Scott Smith
City of Port Alberni
250-720-2808
scott_smith@portalberni.ca