Archives and Online Resources
Archives and Online Resources
The Alberni Valley Museum boasts a fascinating collection of artefacts, artworks and photographs. The Alberni District Historical Society manages the Community Archives this collection consists of documents, records, maps journals, newspapers and much more relating to the history of the Alberni Valley.
Alberni District Historical Society and Community Archives
Located in the Alberni Valley Museum, the Archives are open:
Tuesdays and Thursdays, 10:00 am to 3:00 p.m.
Or by appointment - call 720-2863 - local 267
E-mail aadhs1@gmail.com
The Alberni District Historical Society manages the Community Archive Collection, which is located in the Alberni Valley Museum. Dedicated volunteers acquire and preserve the community's paper treasures, which are then made available to the public. Inquiries about this extensive collection are welcome, by phone, in person, or by e-mail.
The Society encourages the public to add to the collection by bringing in items that tell the story of our community, such as documents, letters, records, Minutes or other memorabilia. If you are not sure if something is suitable, please bring it in. Today's information is tomorrow's history.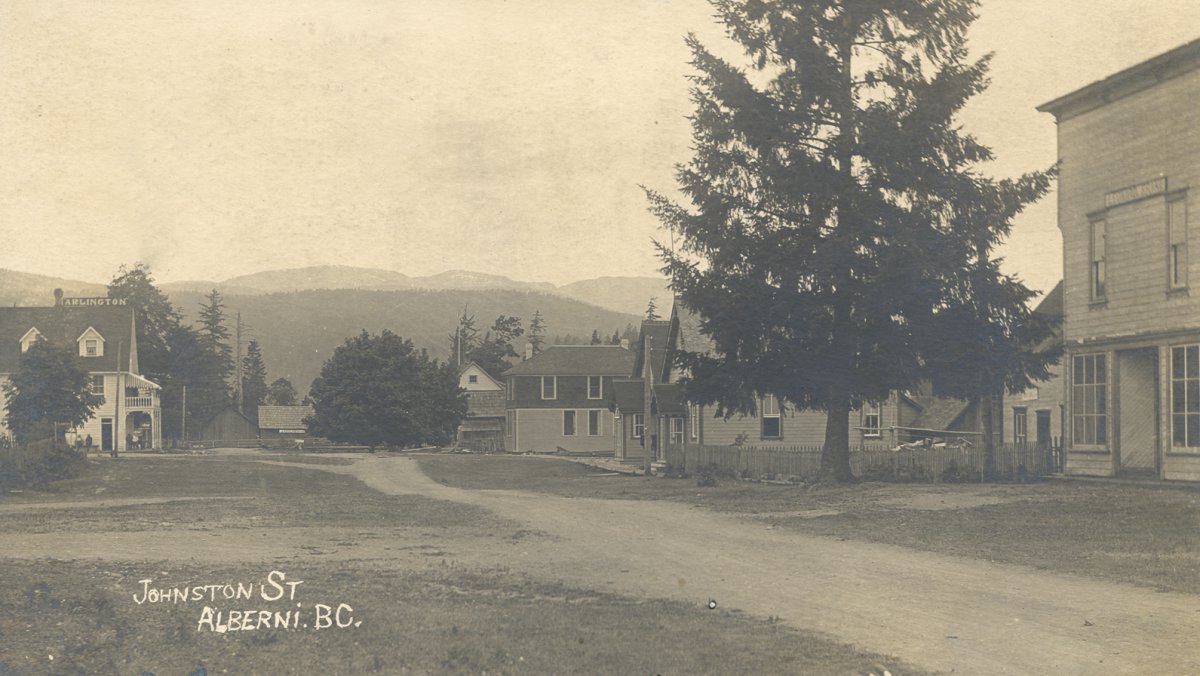 Presenting the historic photograph collection online has long been an objective of the Alberni Valley Museum. It provides broad access to the collection, as researchers and visitors have the option of searching the collection from outside the museum, and it helps to preserve the collection by allowing images to be viewed without the wear of handling or exposure to light that occurs when looking at the original artefacts.
Scanning the historic photograph collection is an ongoing project, and new images will be added as they become available. We are grateful to the BC Arts Council and other funders and supporters who make this online project possible:
Irving K. Barber Learning Centre, University of British Columbia, British Columbia History Digitization Program
Dr. Linda Warren
City of Port Alberni Information Services Department